±15 CLOTH/SHELVING UNIT
---
±15 Cloth/Shelving Unit (2020)
Chair frame, beeswax, wooden beads, various textiles, woven rattan, latex, silicone, rope, eyelets
990 x 520 x 1220 mm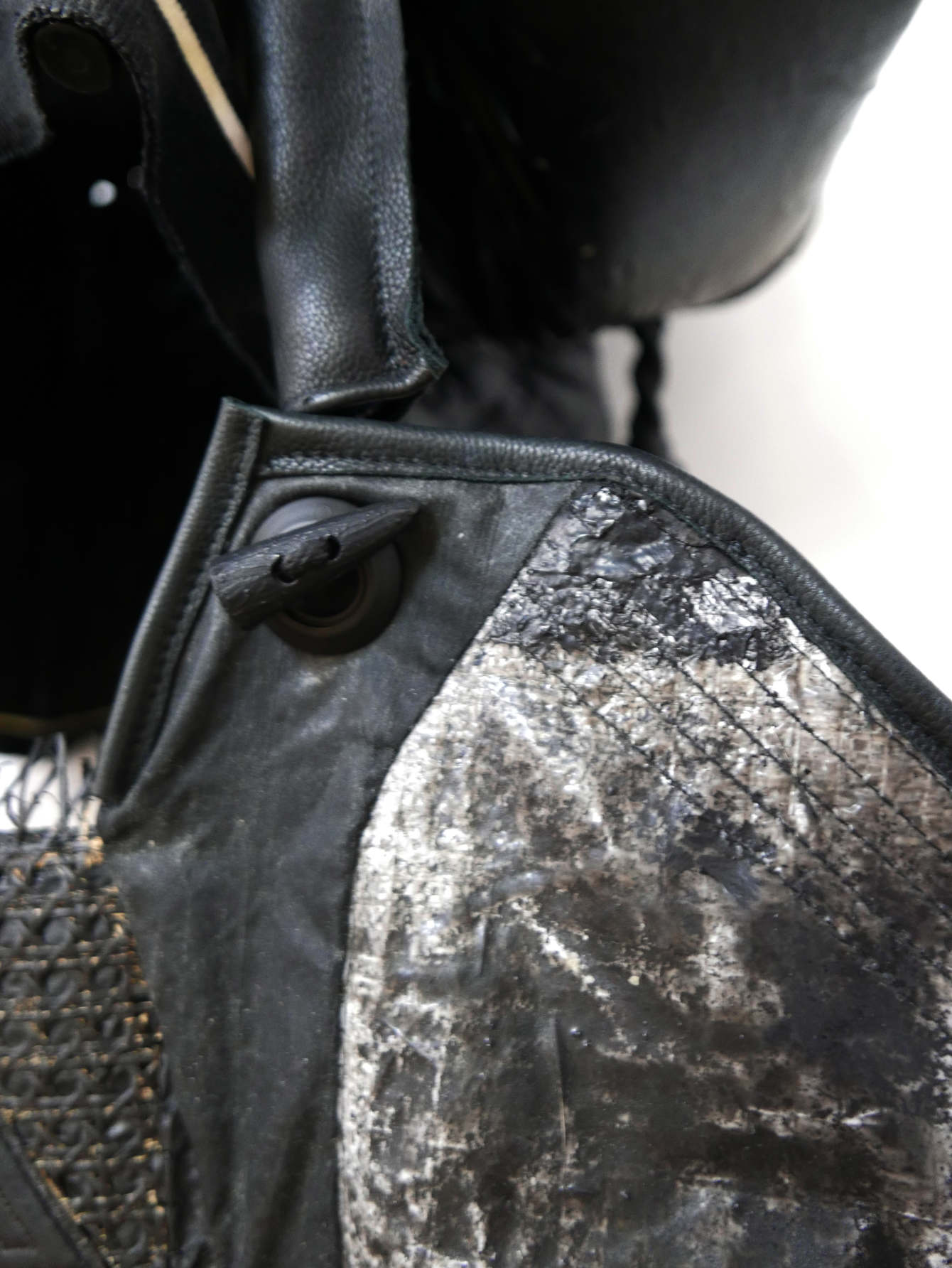 What is the spatial range wherein the expression 'to wear' clothes remains valid?
By stretching the width and shortening the length of my old pullover by 15cm, the experimentation of distance between a body and its clothes becomes a definition of what it means 'to wear' something.
Furthermore, by using a variety of usual/unusual materials for making clothing such as insulation materials, foil, upholstery foam and vintage fabrics, then coating these materials with beeswax and latex, which make these semi-hard, and finishing the lining with leather and padded fabrics, I would like to explore the potential of this manipulated and hybridised piece as clothing(wearable), shelving unit(storable) and small space(livable) in our interior/exterior space.